Serving the metal work industry for over 30 years
Welding Mobility Limited are one of the UK's most established welding and metal fabrication companies. We fabricate and install structural steel, architectural metalwork and industrial pipe systems. We also operate 24/7 mobile welding units operated by welders certified to EN - 287 as a minimum.
We work with all types of metals and carry out MIG, TIG and MMA welding processes. Based near Heathrow airport, we can easily serve the capital and the rest of the UK.
Contact
➤ LOCATION
Unit 4D, Berrite Estate
Ironbridge Road,
West drayton, London
UB7 8HY
☎ CONTACT
info@weldingmobility.co.uk
+44 1895 422 566
architectural metalwork
The world of architecture is always evolving, we ensure our work remains at the forefront by working closely with architects, contractors and the end client. Turning the conception into reality with the upmost accuracy remains our top priority. Read more
structural steel
Fabrication of steelwork from single beams to complex steel buildings and frames up to 000's of tonnes. We work with laser and plasma cutting processes to increase speed and accuracy. Read more
coded pipe welding + fabrication
A very specialist and niche part of our business, we have great experience in modifying and maintaining pipe line's serving critical business services. Read more

BESPOKE ART PIECES
Over the years we have worked with artists, sculpture and designers to fabricate pieces upon commission. Noticeable projects include the EYE-I at Bishopsgate, Handbag Heads at Hanover square. And the Gold winning Australian garden frame at the Chelsea flower show. Read more
mobile welding
Operating mobile welding units 24/7 for emergency call outs or planned welding tasks. Our units are stocked with the latest equipment to deliver efficient welding services in and around London, covering MIG, MMA and TIG services. Read more
OTHER SERVICES
We offer finishing services on all our products such as galvanising, powder coating, fire rated paint and polishing.
All our steel stock is available for sale at reduced prices.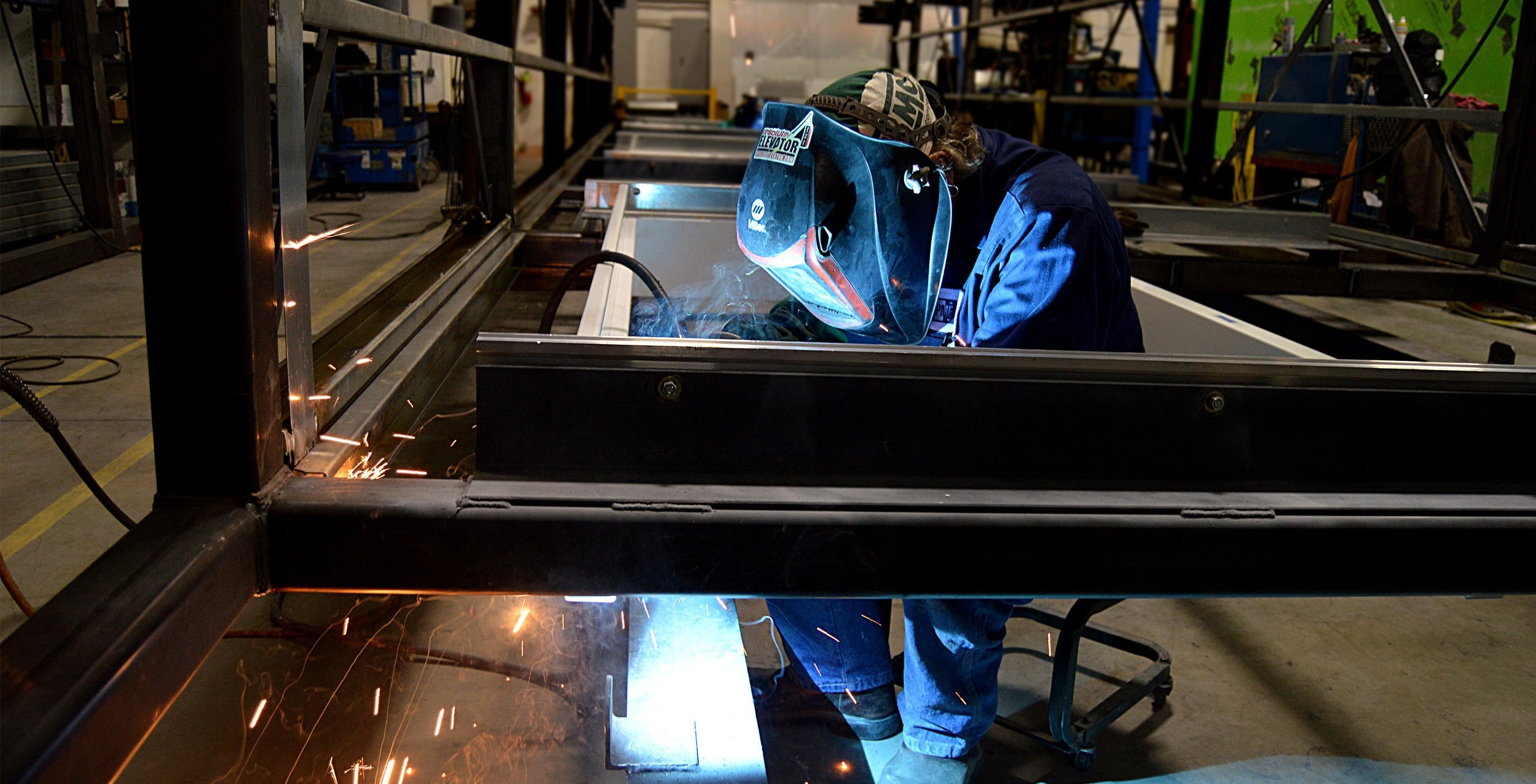 Bringing your metalwork to life
Enquiry to Quote
We receive your enquiry, log it on our system and begin producing your quotation. We usually include fabrication drawings or 3D modelling to refer our quote too. Sometimes these are provided by the client.
Order in Progress
Upon accepting our quote and fabrication drawings being approved we begin fabricating your order. With a highly skilled workforce we fabricate efficiently and accurately.
Delivery
Depending on the job we deliver and install on site with the use of mechanical lifts and professional fitting crews.
REVIEW & Maintenance
At the end of a project there may be ongoing maintenance or checks required to ensure the longevity of our work.
Completed Project Gallery
Let's Chat.
Use the form below to contact us regarding your project. Please be as detailed as possible. To help us best service your enquiry, we recommend that you first detail the project scope and what services you require and the project lead in's. You may also email or call us to make an appointment.

For job opportunities, please email us your CV. We're always looking for new talent to help fabricate, manage and lead the business.